Kingwood Church started in cottage prayer meetings and was first called Lovelight Gospel Temple and is Alabaster's oldest established denominational church. By 1932, it had grown and matured, as evidenced by its incorporation and membership in the General Council of the Assemblies of God, the world's largest Pentecostal denomination, headquartered in Missouri.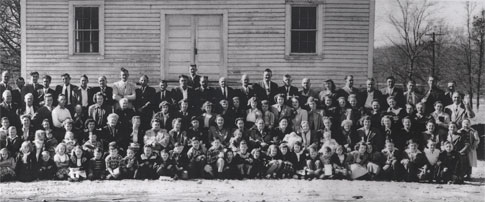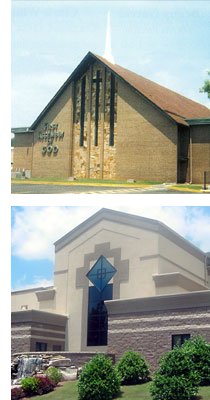 Sustained growth inspired relocation and construction of a building beside the railroad tracks in downtown Alabaster. As the Alabaster First Assembly of God grew, a basement and large Sunday school room complex were added over the years. This facility today serves as the Alabaster City Annex.
By 1972, property was purchased on Royalty Drive, where the sanctuary of a new church was completed in 1974. In August of 1979, Pastor Cox founded Kingwood Christian School, which was a school with 350+ students spanning K-5 through 12th grades. Additions of education space and a gymnasium were added to the 8-acre campus, which was shared for 20 years by the church and school.
The church relocated in beautiful new facilities on twenty-five acres of land in 1999. The congregation had its first service in its beautiful 1400-seat sanctuary in January of 1999. Kingwood Christian Child Development Center, which built on the adjacent site in 1995, expanded during the construction of the sanctuary to now accommodate over 200 children ages eight weeks through four years.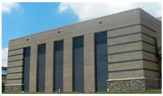 In November of 2003, Pastor Cox and the leadership of the church launched into a 10-year vision for Kingwood. This God-birthed strategy, known as Chapter 2: Legacy of Purpose, will raise not only the level of facilities, but of every ministry of Kingwood Church. The first phase of construction and renovation resulted in additional adult education space, small conference rooms, a bookstore, three new age-appropriate children's ministry rooms, a 500-seat gymnasium, and a youth center customized for the growing needs of our youth ministry.
"Missionary minded" from the beginning, Kingwood has kept its heart for missions now supporting some 50 foreign and home missions and ministries. Each year it is involved in "church planting" and significant giving to Assemblies colleges and ministries. Mission construction teams from Kingwood have worked in 20 countries in the past 26 years. "International outreach" came closer to home in 1995 when Kingwood partnered with area ministries to establish a Spanish-speaking church in Alabaster. From lay counseling and marriage ministries to benevolence for the poor at Christmas time, Kingwood is not just found in Alabaster, it is found caring, giving and ministering first to Alabaster and then "to the ends of the earth."